Driving traffic to your WordPress website is easy with the help of WordPress plugins designed for that very purpose. For those who don't know, plugins are small lines of code that you can use to customize and extend the functionality of your WordPress website.
The ability to customize your website to your heart's content is one of the most significant selling points of the WordPress platform, making it the most popular CMS and the backbone of more than 14% of the top 100 websites in the world.
Do you want to increase the number of visitors to your WordPress site?
Various WordPress plugins can help with your website's traffic and user engagement. You can turn more visitors into paying customers and subscribers if you increase your traffic.
This article will show you the top WordPress plugins for increasing traffic quickly.
However, website traffic is not just about getting people to your website, but keeping them there and making them return. With the following plugins, you will be able to achieve just that.
SEO by Yoast
WordPress SEO by Yoast is the most popular SEO plugin for WordPress. One of the features of this plugin is that it gives you a preview of what your content will look like to Google before you publish it. If you are not satisfied with the outcome, you can change the title and description and carry out any other modifications to make your website more search engine friendly. A trusted plugin for agencies like Safari SEO Sydney Yoast SEO allows you to optimize every part of your website for SEO and offers advice on how you can improve the readability and SEO of your website.
Why is WordPress the best choice?
With more than 9 million downloads, you will agree that this is one of WordPress's most popular SEO plugins. All in One SEO plugin does exactly what its name suggests by automatically coordinating every aspect of your website to optimize it for search engines. This means you can add titles, descriptions, and keywords to every page and post published on your website. There are a lot of other plugins that can complement WordPress' out-of-the-box SEO features; however, you can also check out those that offer a more personal approach.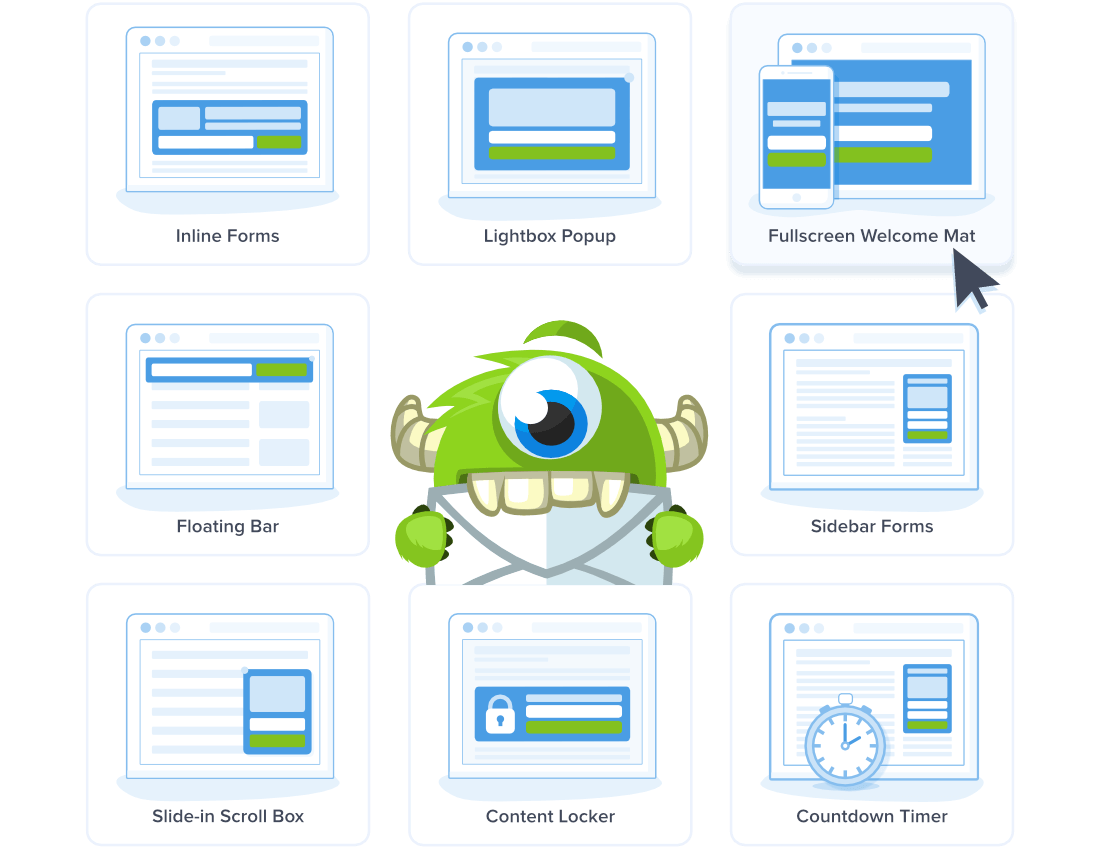 OptinMonster is the most popular conversion plugin for WordPress, which helps you quickly and seamlessly convert, leaving website visitors to email subscribers. If you need a way to control website abandonment and plan to grow your email list, then OptinMonster should not be missing from your installed plugin list. I was hoping you wouldn't take my word for it. Read case studies of businesses benefiting from OptinMonster being installed on their WordPress website.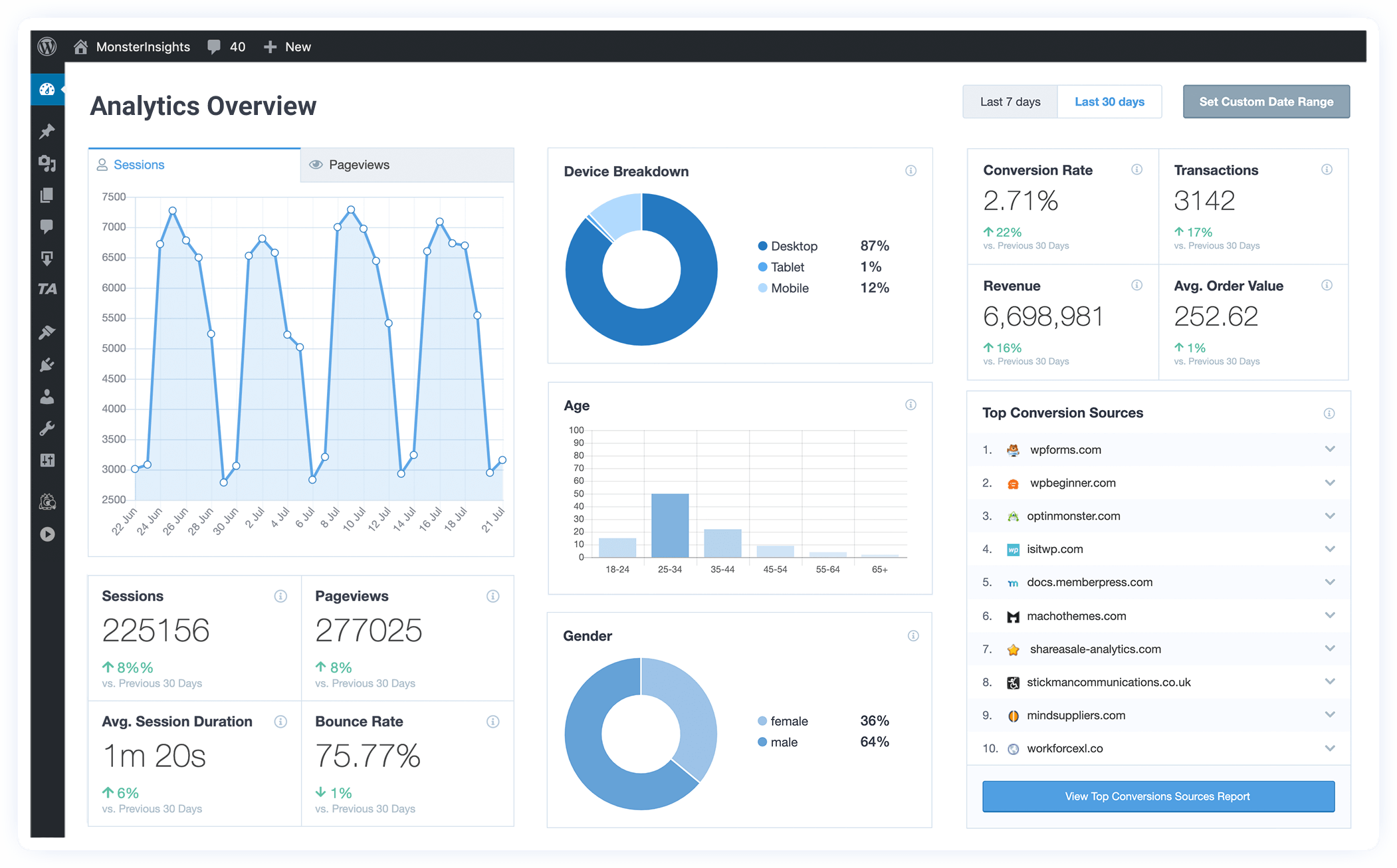 One of the quickest ways to monitor the success of your website's growth efforts is by keeping an eye on the data. Several analytics software tools allow you to track and monitor critical information about your website. However, the Google Analytics plugin for WordPress makes it possible to access all this information directly on the dashboard of your WordPress website without having to log in to your Google Analytics account. You can learn about the behavior and intent of your visitors, know where they come from, where they spend the longest on your website, and what they find interesting. With this insight, you will learn how to prepare better content for your visitors and optimize your website to improve your earnings. There is an accessible version of MonsterInsights; however, you should go for the premium version if you want the extra features.

One of the most important elements of a good website is speed. Visitors are more likely to abandon a website that takes more than 3 seconds to load pages. This is how important speed is to the growth of your website. Don't forget that search engines like Google factor in speed when considering your website for page ranking. Fortunately, WordPress has a solution to your speed problem in W3 Total Cache. This is possibly the best WordPress website for speed out there. It works by significantly improving the speed of your WordPress website, caching and minifying content, and providing a content delivery network to WordPress.
Post to Twitter
Post to Twitter is a plugin that takes any content you post on WordPress and posts it to Twitter, notifying all of your followers immediately. This type of automation is OK on Twitter but not on Facebook because the quantity of updates each day on Twitter is much bigger than on Facebook.
Posting to Facebook must be done manually since Facebook can detect the program used to publish, which distances the fan from the post when they realize a computer wrote it. I've lately begun to post less of other people's content on Twitter and more about myself, so that I can use it for traffic rather than page growth.
Contact Form 7
One way to boost visitors' user experience to your website is by providing them a platform to connect with you. Contact Form 7 is a powerful form creator plugin for WordPress that allows you to create just about any type of form for use on your WordPress website. You can easily create the forms you want in the admin area of your website, and use shortcodes to insert them in your content or pages. Contact form 7 also comes bundled with everything it takes to process your forms and set autoresponder. And, best of all, it is entirely free.
Google XML sitemaps
Google XML sitemaps is a plugin built specifically to aid in your SEO for WordPress. At the launch of Umbrella Azure Stack, a Google representative explained that this plugin works by categorizing your posts and pages so that it is understandable to search engines. It is beneficial for websites with a large number of pages and posts. This makes it easy for search engines to index pages and posts and include them in relevant search results. Essentially, it makes sure that search engines can find your website quickly.
East Share button for WordPress
One of the fastest ways to drive traffic to your website is via social shares. Social media is an essential part of today's business world and serves as one of the drivers of website traffic. Easy Share Button for WordPress allows you to control how and where you want to add social share buttons on your website. You can also customize how your content is shared online.
Custom CSS
If you ever want to change the look and feel of your website without getting your hands dirty by editing the codes directly, then what you need is a Custom CSS plugin. Custom CSS plugin allows you to customize your website's theme without learning CSS or even touching a line of code in your website. You need to get the code you need to give your website the appearance you need and paste it into the custom CSS box. Custom CSS is straightforward to install and will save you a lot of stress in the journey to making your website unique.
SEMrush
As a business owner, one of the ways you can get an edge over the competition is by knowing what they are doing. SEMRush lets you take a peek at the keywords your competitors are ranking, and determine what works for them, so you can decide if you want to use it. With SEMRush, you don't need to reinvent the wheel; you can easily optimize your own SEO strategy by borrowing some ideas from the competition.
Reorder Posts Plugin
This is one of the best WordPress plugins for lowering bounce rates.
This is an excellent plugin for decreasing your bounce rate. When visitors search through your category pages for more posts, one major issue is that they see posts in the order of most recent.
We discovered that reordering it to show our favorite and most popular posts causes readers to visit a lot more pages.
Plugin for Featured Posts
This plugin is used to display our favorite posts on the homepage and underneath blog entries. Most sites display relevant, recent, or popular posts, but we prefer to manage which posts are displayed since we believe we can offer readers more valuable posts if we do it manually.
Broken Link Checker
This is a must-have plugin for all WordPress websites. It notifies you if a link on your website is broken.
This is significant because, first and foremost, a malfunctioning website is bad for SEO. If you have broken links, Google will believe your website is out of current.
Second, it is significant since it causes people to have a negative experience with your website.
When you add a link to a post or modify the URL of a link, a link may become broken and you may not discover it unless you constantly check the links. However, thanks to this plugin, you will not have this issue.
PopUp Domination
This webapp as a final top recommendation for generating traffic to your website.
It used to be a plugin, but now we host everything to provide a better user experience.
It increases the number of subscribers you may obtain from your website, which helps you generate more traffic (it increased our conversions by over 500 percent ). If you want to drive traffic to your website, simply email your subscribers.