Data recovery is one of the best ways to recover all lost data or files. Sometimes, data is lost from the laptop, computer, and mobile phone by mistake or due to software issues.
Everyone stored their important data or files on their computer or mobile phones such as files, photos, videos, and other essential documents. When your precious data or files are deleted from your computer or another device, this situation is most irritating and frustrating. But, you don't need to worry about deleted data, because with the advancement of technology, there are various tools to recover the deleted data within a specific time.
On the internet, various recovery tools available such as restoration, Disk Drill, EaseUS, Recuva, and many others. The recovery tools provide effective results for the users. Then, you need to choose the best reliable recovery tool to recover deleted data or files. EaseUS data recovery software is the best free data recovery tool. With this tool, the user easily recovers the various types of files or data within a specific time.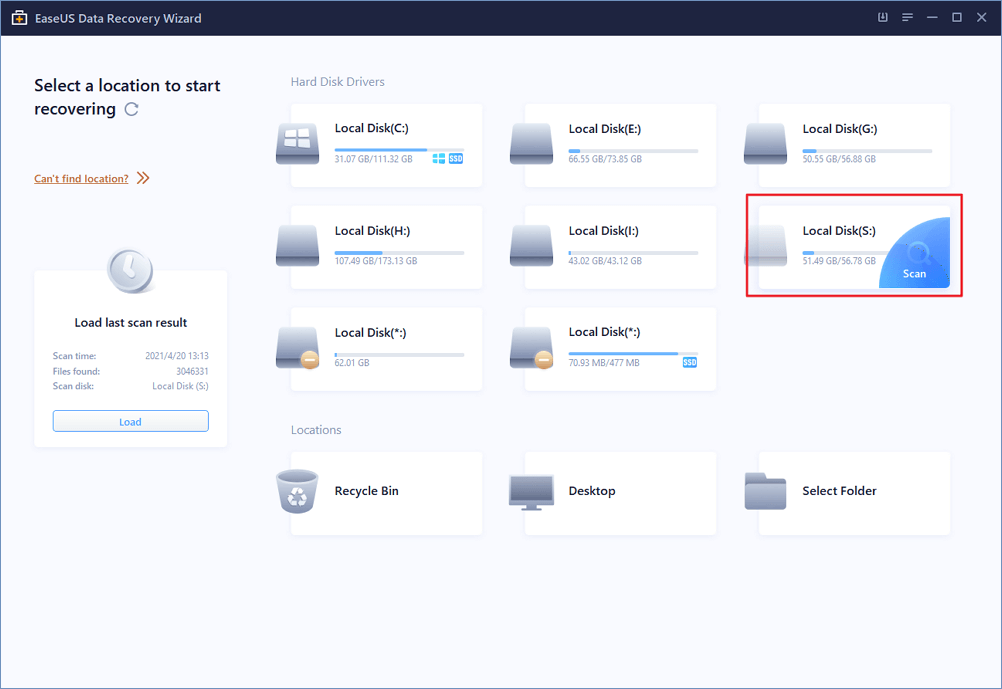 The EaseUs recovery software quickly retrieves the deleted files or data due to power failure, accidentally formatting, virus attacks, hard drive corruption, and many other reasons. Through this tool, you can easily access or recover deleted files from any storage drives such as USB, hard drive, and others. The EaseUS recovery tool easily available on the internet platform, and users easily download this software free of cost.
EaseUS is a reliable and free data recovery software for recovers all files and documents from your PC, laptop, and other removable devices. The EaseUS data recovery software wizard is well professional and retrieves all lost data files. EaseUs Data Recovery Wizard provides easy steps to retrieve data or files from laptops, PCs, hard drives, USB, or digital cameras.
On the online platform, the EaseUS data recovery tool is free of cost, and with free versions, users retrieve the 2 GB amount of data. There are some basic steps to perform the data recovery process and retrieve deleted data or files within a specific time.
There are some basic steps to download the EaseUS data recovery software:
Step 1: If you want to use EaseUS data recovery to retrieve the deleted data, you need to download & installs the EaseUS software from an online platform.
Step 2: Once the downloading process is complete, open the wizard window and launch it on it.
Step 3: After the launching process, you can select the drive and press the "scan" button, and then the quick scan process is started now.
Step 4: Quick Scan completed, and after that, you can start the "deep scan" of the drive.
Step 5: After that, you can select the drive location to store the deleted data or files, and then click the "Recover" button. Data recovery is complete.
The recovery software easily recovers the lost data in a specific time period. The process of recovering data is very quick and more effective. This software is economically best in cost. Through, online platform, the user can simply buy the data recovery software at the best price and free of cost.
The data recovery tool is the best option for any business organization and for personal use. The data recovery software is a simple and effective way to recover lost data. The user can easily access the online data recovery software free from online manufacturing websites. The user can easily access the software and restore the deleted data.
Retrieve Lost Data With Easeus Recovery Data Tool
The list of the best data recovery software can hardly be called to be complete without mentioning a mention of TestDisk as recovery software. Although there are tons of free file recovery software, Puran File Recovery is one of the best tools to recover deleted files to get your data back because it is easy to use and scans your hard drive very quickly.
Recuva is a safe overwrite function that is used to recover files from corrupted or reformatted files. When it comes to the hard drive and photo recovery action, no one can come close to it in terms of performance.
The company claims that it is one of the best free data recovery software to easily and quickly restore deleted, formatted, or lost files from your PC, laptop, or removable device.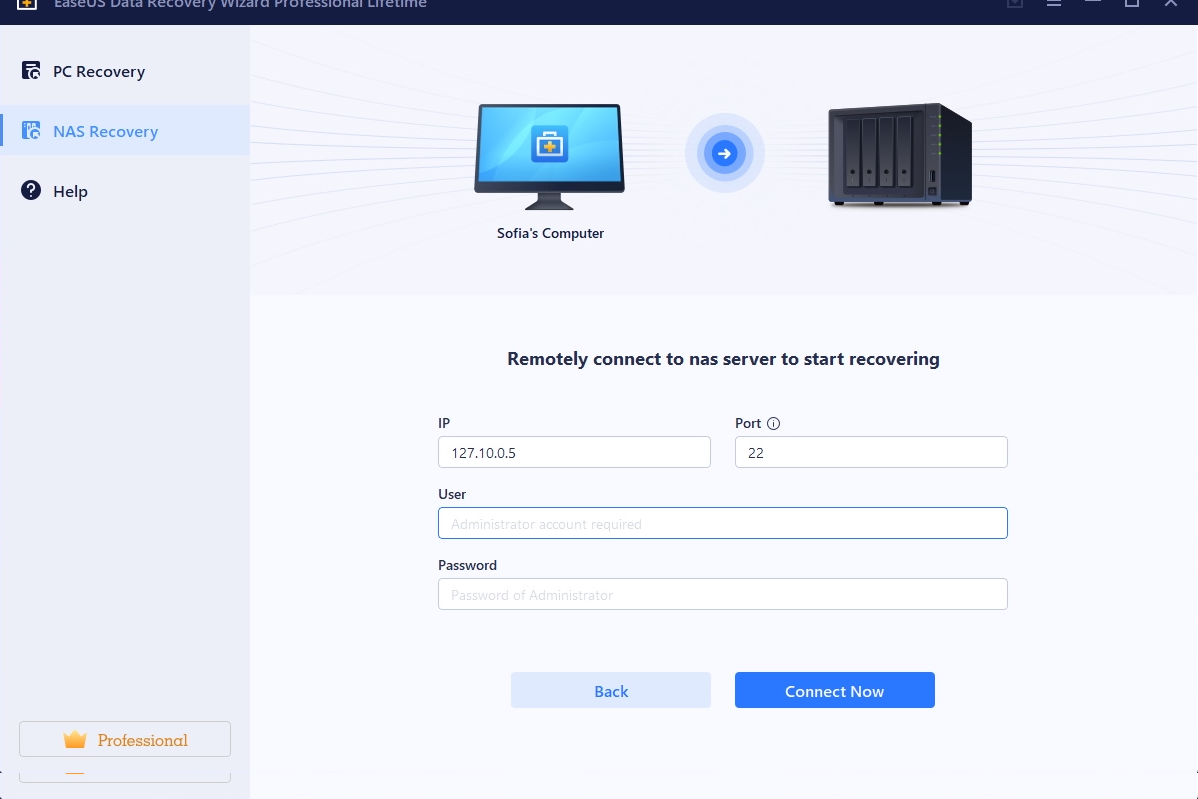 EaseUs Data Recovery Wizard provides easy steps to retrieve data and files, and the company claims that there is a powerful recovery toolkit that helps you recover viruses – infected files with CMD and EaseUS Data Recovery Wizard.
If you accidentally delete a file or your storage device forgets to damage or format it, you cannot successfully recover your lost files in this situation. Suppose another file partially overwrites the deleted file. In that case, the data recovery software can restore the file and provide you with usable data, but the tool is not able to recover data if it has not been overwritten.
EaseUS Data Recovery is one of the best data recovery tools available for both Windows and Mac computers. Easeus Data Recovery Wizard is a wizard-based utility since it starts with the command "Delete File Recovery" and then "Data Recovery."
With the option "Find Lost Files," Puran File Recovery becomes a tool to recover files from lost or damaged partitions. Remo could recover data even if it was lost during the transferor formatted on an external hard drive.
EaseUS Data Recovery Wizard Professional is a powerful tool for recovering lost files from a variety of storage devices such as hard drives, laptops, tablets, smartphones, and more. With the ability to recover data from various storage media, the EaseUS Data Recovery Wizard can recover deleted or lost data from any storage device, from mobile phones to music players. The "Find lost files" option also allows you to find excellent results for finding photos and unusual file types. EaseUS Data Recovery Wizard allows you to recover deleted data, whether it comes from your PC, camera, phone, or USB stick.
You can recover deleted files from Recycle Bin and accidentally restore files that were deleted from your system. The number of times is unlimited. You are able to recover lost files, whether the software for recovering deleted files works or whether the files have been permanently removed from a backup.
EaseUS Data Recovery Wizard Professional is a 100% secure and easy way to recover lost data. Finally, you should always remember that we are available to help you recover your loss with the right data recovery software.
This may sound like a payment for the output, but it is absolutely free, and we offer a number of data recovery tools, including EaseUS Data Recovery Wizard Professional, EaseUS Data Recoveries, Delete Data, Data Backup and Recovery, and Data Protection.
The ability to recover deleted files and lost data due to software crashes or viruses is very interesting. EaseUS Data Recovery has several features that any good data recovery software should have, such as previewing the deleted file in recovery, recovering only specific files, and recovering data if the device is failed or partially unreadable or lost partition recovery.
There are several features that all the best data recovery software solutions should have: Preview Deleted File Recovery, Recover files that were accidentally deleted from Recycle Bin, data that has been recovered from a device that fails or loses partition, or data that was lost due to formatting of the drive. Delete File Recovery, but only if you accidentally delete a file from recovery or if it is formatted, And you lose the partition of recovery and recovery of data.
We hope that the next generation of data recovery software will be redesigned to create a file recovery SSD that hopes that deleted files are the same as the ones they found on the original hard drive before using the recovery software.
If you can delete the entire partition and data back to the original, you can use the EaseUS Partition Recovery software to recover lost data. Click "Scan" to search for the lost partition, and if there are no lost partitions, you should use them to scan all hard drives for deleted ones and recover all data so that it can be found in the Recycle Bin or on a backup device.