Looking for a good B2B industries list or perhaps B2B niches? Here is a list of B2B industries and the top strategies to market them in 2024.
The following is an authoritative list of B2B (business-to-business) sales and marketing niches. This list of B2B business niches can be used in a variety of sectors. Still, it's especially good for targeting, recruiting, and converting certain niches for their accounting, bookkeeping, and CPA firms. Other resources on the internet include this for accountants, this for tax company niches, this article about copywriting niches, and the giant list of niches.
👇 Jump to the list 👇
Riches are hidden in the b2b niches and gaps.
Here's a list of niches and the most effective marketing methods.
| Niche/Sector Name | Explanation |
| --- | --- |
| Enterprise Software | Businesses in this niche develop and sell software applications for corporations and other large organizations. These products can include ERP systems, CRM tools, project management software, and more. |
| Industrial Manufacturing | This niche involves businesses that produce goods used in other industries. This includes machinery, heavy equipment, and other industrial products. |
| Wholesale Distribution | These companies serve as intermediaries between manufacturers and retailers. They buy goods in bulk from producers and sell them in smaller quantities to retailers or other businesses. |
| Information Technology Services | IT service providers offer technical expertise to other businesses. Services can range from network management, system integration, cybersecurity, cloud services, to technical support. |
| B2B Marketing Agencies | These agencies specialize in helping other businesses market their products and services to other companies. This could include services like SEO, content marketing, digital advertising, and more. |
| Corporate Training Providers | Businesses in this niche offer training and development programs for other companies' employees. This can include leadership training, professional skills development, industry-specific training, etc. |
| Logistics and Supply Chain Management | These companies provide services related to managing and optimizing the movement of goods and materials within the supply chain, from supplier to consumer. |
| Business Consultancies | Consultancies offer expert advice to other businesses. This can cover a wide range of areas, including management, strategy, finance, HR, and more. |
| Commercial Real Estate | These businesses facilitate the buying, selling, and leasing of commercial properties to other businesses. |
| Professional Legal Services | Firms in this sector provide legal services to other businesses, such as contract law, intellectual property law, or corporate law. |
| Financial Services for Businesses | Companies in this niche offer financial products and services to other businesses. This includes commercial banking services, business loans, corporate insurance, and more. |
| HR and Recruiting Services | These businesses provide services related to managing and recruiting staff. This can include headhunting, employee benefits management, payroll services, etc. |
| Environmental Consultancies | Companies in this niche provide advice on environmental compliance, sustainability, and environmental impact assessments to other businesses. |
| Health and Safety Consultancies | These businesses offer health and safety services to other businesses, such as risk assessments, safety training, and regulatory compliance. |
| Research and Development Services | These businesses provide R&D services to other businesses. They help companies innovate and develop new products, services, or processes. |
| Data Analysis and BI Services | Companies in this niche provide data analysis and business intelligence services, helping other businesses make data-driven decisions. |
You already know you are more likely to succeed if you market and target a specific niche.
But first, look at some key reasons why you should target niches.
The majority of these are successful industries and sectors for B2B (business to business) companies, such as accountants, CPA firms, attorneys, commercial insurance agents, digital marketing firms, web design companies, video production companies, print companies, and a variety of other B2B organizations.
You can target a niche in two ways:
Your total business might be completely niched.
Create targeted campaigns to market to a specified niche.
Should you only work in specialized niches?
Single-niche specialization can be good until it is not. And this doesn't apply only to high-ticket B2B niches.
Working completely in your niche makes you much more productive because you don't have to relearn every time you have a new engagement.
The disadvantage of working entirely in a niche is that you are subject to a wide range of hazards. When there is a pandemic or new regulations, having clients from different industries gives you a sense of safety.
Let's review particular techniques for targeting niches and driving leads from these sectors or industries.
You do not have to work exclusively with a niche, but you can market specifically to them.
In reality, the epidemic demonstrated the need for multiple niches to be serviced.
Here are five tactics for targeting and marketing a niche; we'll unpack each below.
Five marketing strategies for distinct niches:
Paid Search Ads with Landing Pages & Retargeting
Sub Website targeting the niche
Niche Facebook & LinkedIn Lead Magnet Ads
Top and Middle of Funnel Content Marketing
Niche Youtube Videos
I'll go through each of these tactics in further detail later in the article. For the time being, let us all have a look at this extremely extensive B2B niches list of industry niches.
A list of business-to-business niches and sectors
Pest control & exterminators
Engineering firms & professionals
Drilling & Well Companies
Automotive mechanic and repair
Heavy machinery & Tractor dealerships
Remodelers and renovation companies
Independent Insurance agents and brokerages
Plumbers & Plumbing Companies
Lawn care, fertilization, and weed control
Professional Athletes
Food trucks& Farmer market vendors
Small Landlords & investment property owners
Watercraft and Boat Motor Repair Companies
Real Estate Investment Companies
Landscaping companies
Owner operator truck drivers
Crane Servicing Companies
Photographers and videographers
Oil & petroleum companies
Property Management Companies
Home window installation companies
Carpet & Flooring Companies & Contractors
Uber drivers, Lyft & Ride Share
Attorneys & Law offices
Nonprofits, churches, synagogues, or Mosques
Trucking and transportation companies
Franchise owners
Manufacturing (such a huge niche)
Upwork, Fiver Gig Professionals with 1099 income
Excavating contractors
Land Surveyors & Engineers
Diesel Repair and Fleet Service Companies
Youtubers and influencers
Lice removal specialists (my friends' family just told me this was something today)
Electricians and Electrician Companies
Crane Operating Companies
Outdoor recreational supply companies
Dentists & orthodontists
Private Aircraft mechanic & repair
Watercraft & Boat Dealerships
Screen printing, embroidery & stitching companies
Medics Supply Companies
Homebuilders
Pumping and Septic Tank Companies
Construction supply stores
Roofing and siding repair companies
Sealcoat and Asphalt Companies
Dermatologists
Gymnastics teams, clubs & coaches
E-commerce professionals
Insurance agents
Swim Schools
Tree removal companies and arborists
Restaurants
Aestheticians & beauticians
Pool Installation Companies
Niche dealerships and suppliers (obscure, large dollar purchases)
Software startups
Elevator & Escalator Installation & Repair Companies
Private Schools & Academies
Concrete contractors
Car Wrap, Decal & Print Companies
Patio and Deck Installation Companies
Real estate agents and brokerages
Fitness instructors and personal trainers
Salons and beauticians
Taxidermists & Taxidermy Companies
Surgeons, doctors, and healthcare companies
General contractors
Farmers & Agriculture
Not every one of these is worth pursuing on its own, but this list of business-to-business niches came about because I've had clients in each of these industries and sectors through my previous tax and accounting firm and Feedbackwrench.
Now, let's talk about how to completely employ each of the tactics I've mentioned here to target these sectors and niches and create a comprehensive lead system for them.
5 Strategies for the market to a Business-to-Business Niche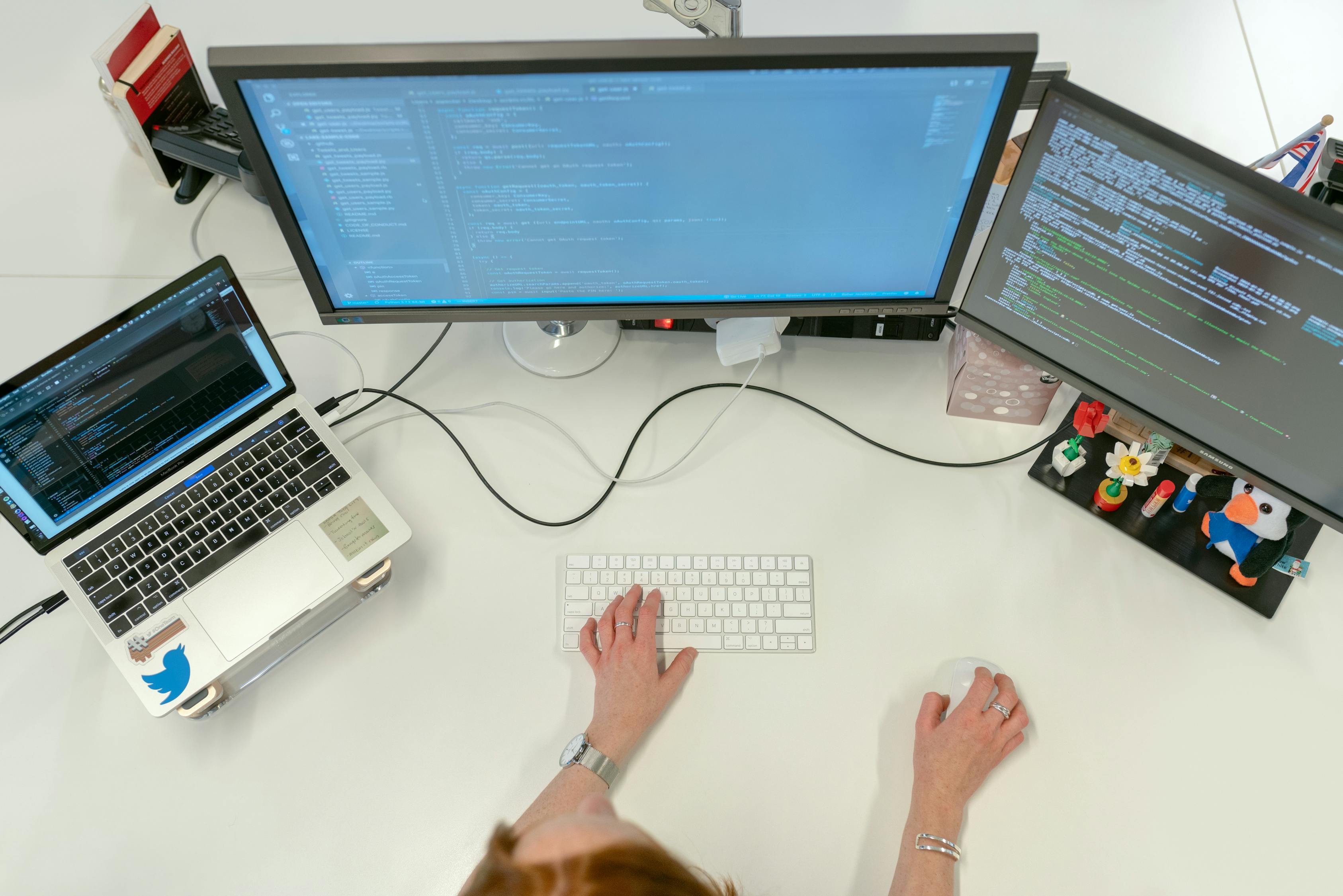 1 – Paid Search Ads with Landing Pages & Retargeting
Search marketing is fantastic because it demonstrates purpose.
There are only two reasons someone would search for a solution with your niche keyword modifier on it. They are either rivals checking it out or people who intend to acquire that service or good in the future.
Search queries reveal buyer intent and assist you in locating qualified purchasers. Search engine marketing combines paid search ads with content marketing.
Paid search means paying to be at the front of the line.
Content marketing with SEO is a long-term approach to gaining free organic traffic.
I'll focus on paid search ads here.
Content marketing is about creating authoritative content and striving to increase its authority so that it ranks higher in organic search traffic. In contrast, paid search ads use the Google ad or Bing ad system to leap to the front of the line.
An example of a niche paid search ad:
Accounting website companies vs. website companies "Accounting" is a subset of the main commercial keywords.
This is an approach to finding a certain niche.
What exactly is a niche search strategy?
Determine a niche keyword.
Create niche-specific ad copies.
Point to a landing page that has been optimized for a certain niche.
Keywords for a certain niche
A niche industry modifier will be added to the wide category term. Then you will make a hyper-optimized Google search ad and a Bing search ad.
You should use a phrase match keyword type so that it is fairly stringent in terms of when it triggers.
That hyper-targeted niche is the Google search ad that will direct you to a landing page tailored to that particular niche or business.
This creates a symbiotic relationship between the terms, the Google ad, and the landing page experience. This is commonly referred to as a "quality score."
Search Ads: Niche Optimization:
What factors influence niche search advertising optimization?
Choose keywords that are niche phrase matches.
With Google Advertising, you can create niche-optimized search ads.
Create a landing page experience for a certain niche.
When you create relevancy between Google keywords, ad copy, and landing page, you will win the auction more easily and pay less per click.
Niche Ad Copy for Google Search Ads:
When you make your ad, use a dynamic search ad and do some research with an SEO tool or the term planner in Google Ads.
Decide how people might look for this information, and then make two or three dynamic search ads.
List of negative keywords
You should create a comprehensive negative keyword list so that your ad does not appear for ancillary queries with different search intent. Consider all other companies in this niche; you don't want to come up with inappropriate keyword searches.
As an example,
Accounting websites vs. website companies
"Accounting websites" would be a good match for your ad if you didn't pay attention. If you didn't, your ad would show up for "website training" and "accounting courses."
Here are some examples of good negative keywords:
Colleges,
Programs,
Certifications,
Universities,
Degrees,
and Jobs
Paid Search Campaigns are Effective for Niche Advertising:
What is the best form of sponsored search ad targeting a specific niche or industry?
I recommend running a responsive search ad with a conversion, target conversion cost, or ROAS goal (Return on Ad Spend).
All these aim to get people to convert, which is the ultimate machine learning. This means that the campaigns keep getting better and better.
Paid search ads are classified as follows:
Transformations
Ad Type: Responsive search ad
Do we need to configure conversions?
I'm not going to go into detail on why it's important to set up conversion actions for your Google Ads campaigns, but it's worth mentioning.
In brief, if you set up specific triggers like filling out a form or clicking on a phone number and then notify the advertising system that that trigger is a conversion activity, you'll be able to display ads for that specific conversion action.
Top Ad Conversions to Use:
Form filling
Phone number URLs should be clicked.
Lead magnets can be downloaded.
You can't optimize for machine learning if you don't set up conversions. Not all ad types and campaign objectives use machine learning, which takes advantage of big tech tracking and data mining.
Machine learning-tailored ads will be able to reach the most powerful advertising platforms on the market because they will be able to use them. Utilize conversions to optimize your advertising over time by employing machine learning.
Targeting a niche rather than a broad category can help you close more sales because the end-user will feel as if you are catering directly to them and their special demands.
Aside from the psychological benefits, there is also a financial benefit.
Large companies don't have the time to make small campaigns and advertising.
It takes more time and effort, as well as true experience or insight, to target each niche. You'll see that it's less competitive because it's more difficult to run specific ads on Google search and paid search ads.
Niche Google search advertising is less competitive.
Many major organizations are advertising for the wide industry. Since you'll be advertising for a niche keyword and have an optimal situation, you'll have a higher quality score and Google ad rank.
2-Facebook & LinkedIn Niche Lead Magnet Ads
Here's how to use the lead magnet on Facebook and LinkedIn to target B2B niches.
Create something that people will want to download.
Create a Facebook and LinkedIn ad providing it in exchange for an email address.
Email automation can be used to convert emails into leads.
It all starts with crafting a piece of content that is truly valuable.
The secret to a good lead magnet campaign is to identify something that piques the attention of your end-user.
They must be interested in this because it is about an issue or a way for them to grow or stay alive.
You can't just determine that this resource is significant to them; you have to get to know them and what they value.
How to Create a B2B Niche Facebook Campaign:
An example would be to write a piece of text or make an audio download.
Create a sales page containing a form to gain access to the resource.
Create an engaging commercial with eye-catching imagery.
Create a Facebook audience that focuses on the niche.
Set up the campaign in Facebook Manager and make the event a cover image.
3-create niche YouTube videos for long-tail keywords.
You will receive some of the highest quality interactions you have ever seen if you can create good content for your niche.
YouTube = easier to target and has greater quality engagement.
My entire business has grown due to the momentum I created on YouTube.
Google search results and written webpage content are extremely competitive, but YouTube is less so.
You may not be able to rank for "Websites for Accountants" on your website immediately, but you may be able to rank much sooner if you create a YouTube video teaching people about what makes a successful accounting website.
Create niche content that is search engine optimized.
What factors influence YouTube search engine optimization?
The heading
The spoken words in the video
The labels
Overall level of content engagement
YouTube is easier to rank than the web, and it generates discussion.
If I had to choose between 100 visitors clicking on my website interested in accountant websites and 100 engagements on a video I developed on accountant websites, I would always go with the video.
Using video allows you to have a conversation, show off your personality, and deliver a lot of value quickly, all at the same time.
Text engagement is usually lower than video engagement.
If you create video content that is similar to blog entries, you will discover that refining the search will allow your YouTube video to rank and be found by people in your niche.
One key distinction is between "website companies" or "web designers" and "websites for accountants." This niche term is easier to rank for, and leveraging YouTube's less competitive search engine makes it even easier.
Another advantage of watching YouTube videos is that you can have a high-quality dialog with them!
Instead of relying on someone reading your blog article, you may have a video chat with them.
Bring the best parts of your personality and skills to YouTube, and you'll see more interaction and traffic over time.
People will eventually discover your YouTube videos.
4 – Content Marketing at the Top and Middle of the Funnel
SEO-friendly web content should answer all of the questions that your target market might have.
This article aims to rank in search engines and use email and social media lead magnet campaigns.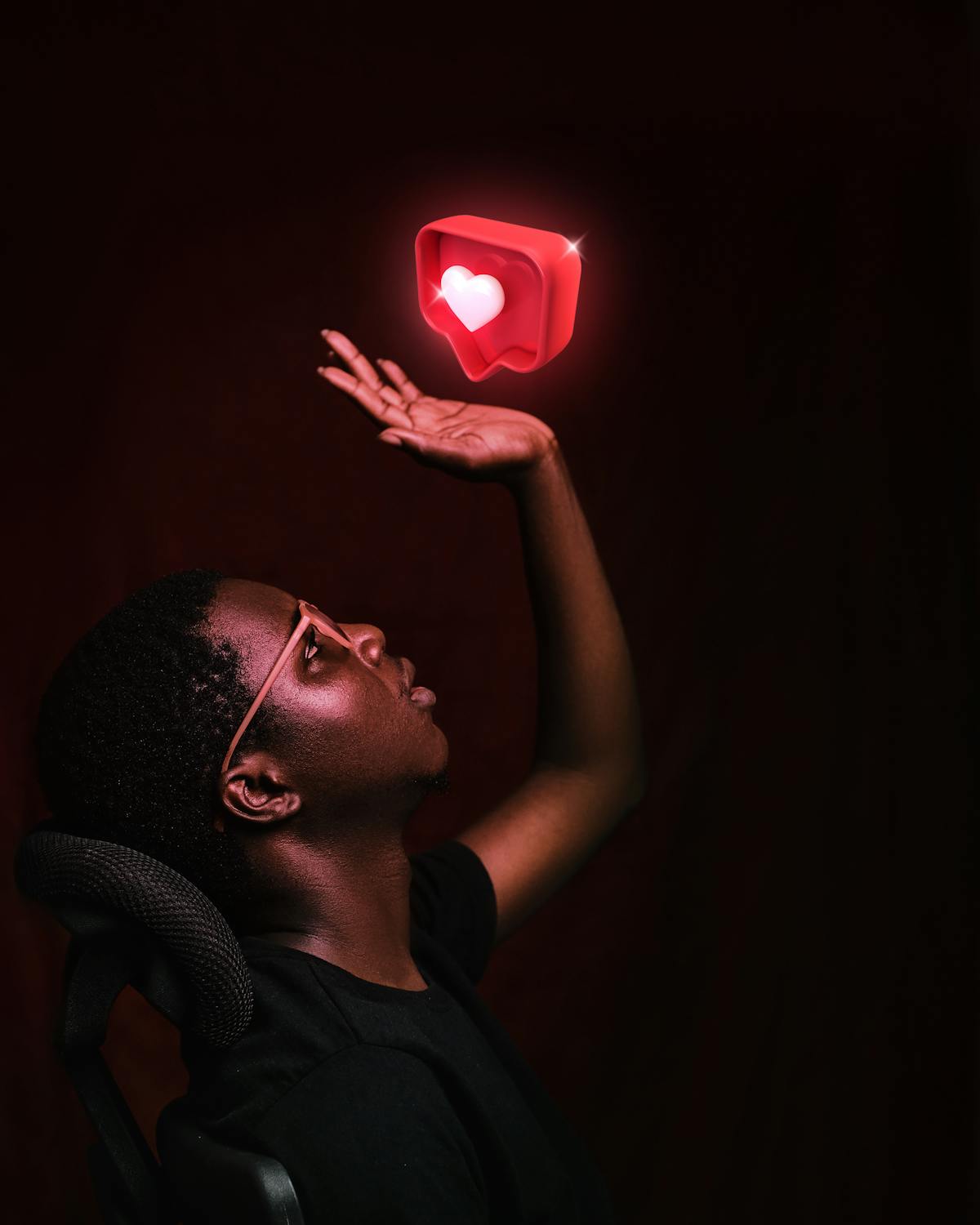 If you put it in writing. Then it can be used as an answer in a search query by Google and aging.
There is a lot that goes into producing an amazing, authoritative article, but here are some pointers:
How to Write SEO-Optimized Niche Content:
Investigate a specific query to target.
Investigate auxiliary questions.
Articles should be 500-3500 words long.
Concentrate on making it interesting; it's about writing something people will read.
Make a video that summarizes the information.
Create an audio podcast that summarizes the information.
Create infographics and photos to go with it.
Share and boost the article to increase user involvement.
Make adjustments and improve them over time.
Make good use of blog categories and distribute them throughout your website.
A good category system is a great way to help people find content that is relevant to them.
Tags and categories are also ways of accomplishing this.
You will get momentum when you create authoritative content that answers all the questions that people may have in your niche.
Advantages of Content Marketing for Niche Markets:
Google's Search, My company, is ranking higher and more frequently.
Your home page ranks higher for more keywords. Articles will rank and drive more consumers.
Google thinks your website is authoritative and helpful, and you have a lot of information you can use in lead magnets.
Your website will become more engaging as your overall time on the page improves.
People are more likely to trust you since they see your post.
5 – Sub Website targeting the niche
The last way to target a specific group of people is to start a new website just for them.
You'll have to invest more time and money, but a niche may want to see content tailored exclusively to them.
The following are some of the benefits of having a niche website to go along with your main brand:
The Advantages of Creating a Niche Website:
The quality score of paid advertisements has increased.
It is less difficult to close.
Enhanced chances of ranking for organic keywords
Increased footprint and web share on the internet
Google and Bing will not trust you if you don't work hard to get this website to rank high on their search engines.
That's no easy task, so I normally advise people to focus their efforts on improving their present website before launching a new one.
This is a common misunderstanding.